Design Tips
Rug Tips
It is optimal to have 8″-16″ of hardwood around the perimeter of an area rug. The edges and corners can be annoying and dangerous in an area of major traffic flow. It's preferable to have all furniture legs on the rug for a more pulled together and professional look, at the minimum front legs should be on it. Be sure to measure for your minimum and maximum sizes before you go sourcing and be sure to bring along paint, flooring and furniture samples.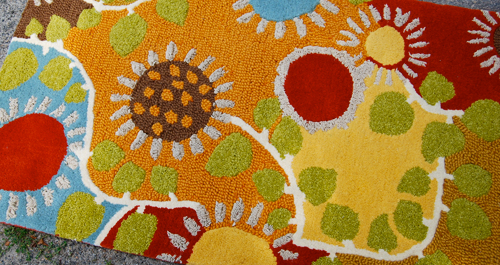 Proper Lighting Enhances Every Room of Your Home
One of the most inexpensive and effective ways to freshen a room is through lighting. Proper layering of light can enhance colour and ambience. Layering involves the careful use of task, accent (or decorative), and ambient (or overall) lighting within each room.
An effective lighting strategy for your entry can make your home look more welcoming. An overhead light on a dimmer switch helps you set an appropriate mood at your front door. A large lantern, chandelier, or subtle recessed lights create ambient illumination. Accent lights highlight a work of art or architectural feature to create visual interest, while task lighting illuminates an entry table.
Balance and adaptability are keys to a well-lit living space. That means permanent fixtures such as a chandelier or a ceiling fan with a light kit should be on a dimmer switch. Overhead fixtures should work in tandem with task lighting such as a floor lamp or lamp on a side table. Wall sconces and down lights or spots accent elements around the room in a final layer of lighting. Living rooms may not have an overhead fixture for overall lighting and instead rely heavily on portable task lamps around the room.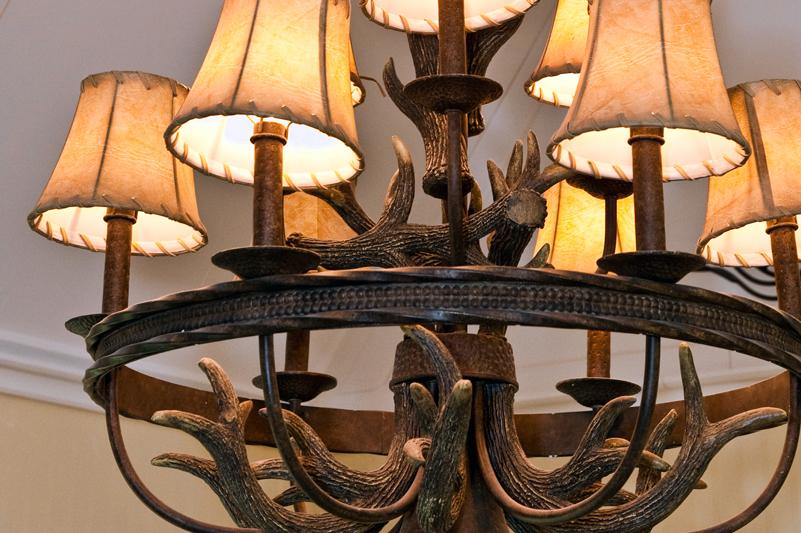 Dining rooms are probably the easiest rooms in the house for most people to light effectively. After all, most of the action happens around the table. A chandelier or pendant over the dining table does the lion's share of the work, but don't forget the possibilities of a task lamp on the sideboard or in-cabinet lighting to put the spotlight on a china hutch filled with favourite collections.
The dining room is a good candidate for a dimmer switch because flexibility is a key feature of this space. With a dimmer switch, you can use low lighting for dinner parties or flood the room with light for a casual homework station. Hung over the center of the dining table, a chandelier is a traditional fixture for providing light in the dining room. In a room with 8-foot ceilings, a chandelier should hang about 33 inches above the table; add 3 inches for every foot above 8 feet. Keep your room layout in proportion by selecting a fixture that is about 12 inches narrower than the top of your table.
Kitchens call for a more complex lighting plan because so much happens in the room. Plan overhead lights for heavy-duty tasks such as wiping down cupboards and sweeping the floor. Add task lighting, such as pendant lights over the island, bar, or sink, for detail-oriented chores. Accent lights show off collectibles or design features.
Although nearly everyone includes task lighting on the bedside table, a bedroom can benefit from more task lighting on a dresser, an accent light on a photo or work of art, and overhead lights on a dimmer switch for general ambience. The best light for bedrooms is generally warm light, which is more flattering and restful. If you do a lot of reading in your bedroom, however, be sure to keep a cool-light shaded task lamp nearby to prevent eyestrain.
A bathroom needs to look and feel different from day to night. In the morning, bright white light awakens and refreshes; while at night, a soft light can provide a spa-light mood or dimmed light can accommodate a late-night visit.Sconces above and beside a vanity mirror assure appropriate light for daily tasks. Place sconces near face height for the most flattering illumination and the fewest shadows. While task lighting is the most important type in a bathroom, pay attention to the other layers as well. Bathrooms with well-placed accent lighting can be more welcoming, and an overhead light on a dimmer switch is easier on the eyes during late-night or early-morning visits.
A home office should be heavy on task lighting. Lamps on a desk or worktable are essential to reduce eyestrain. Accent lights add an inviting, decorative element to an otherwise utilitarian space.
Plenty of controlled lighting illuminates a multitasking basement media space. When the television is on, dimmed accent lights can provide a subtle glow. Bright overhead lighting is a necessity in a basement room, but dimmers allow the light to be reduced for optimum television viewing. When placing lighting, avoid pointing any light directly at the TV screen to prevent glare.
For an instant change, add a pillow or five!
Pillows come in all sizes and shapes and can create a focal point in a room or simply add that perfect finishing touch.
For a traditional look use two or four large pillows arranged symmetrically on either side of a sofa, layering varying textures, patterns and colours. Keeping proportions in mind, try pairing larger squares (eg 22") with smaller squares or rounds. If a more eclectic look is in your plans, use an odd number like three or five and use varying sizes and shapes for a comfy, "lived in" look. You want your pillows to comingle as if they just happened to be there.
The weave and the look of fabric is a major consideration when it comes to pillows. Whether they are on your sofa or on a beautifully dressed bed, pillows can be both functional and decorative. Velvet and silk look great in a classic setting, harmonizing a busy pattern with a simple one, like a beautiful floral paired with a simple plaid. Remember the patterns don't have to match but the colour palette should maintain a relationship across patterns. A print and a coordinating solid work well together too.
Conversely, a smaller colour palette of solids and large geometric prints on smooth weaves like cotton and linen tend to have a more contemporary feel. For high impact, take colours from a favourite piece of artwork and blend them together for maximum effect, remembering a few big pillows look cleaner than a jumble of smaller ones.
Below are some rules of thumb to keep in mind when it comes to decorating with pillows:
Size does matter. Standard squares (16-18 inches) nest neatly on sofas with typical dimensions. Oversize pillows (22-24 inches) create a more casual, lounge-like feel.
What's inside? A feather-and-down (also known as downblend) fill is more spongy and moulds to your shape. However, it tends to cost a bit more. Foam and other synthetic fills are stiffer. They hold their shape well but look less lush.
The rule of three. In design, odd numbers tend to be more artful. Try one, three, or five, depending on the scale of your furniture and the look you want (one for a chair, three or five for a standard sofa).
Make it a combo. An easy example would be a matched pair of square solids that contrast with the color of your sofa, one rectangular pillow for the center of the sofa, and two others to "bookend" —patterned, embellished, or oddly shaped—that reference either the colour of your upholstery or the colour of your solid pillows.
Don't forget about texture. Tangible contrast—nubby linen against smooth leather or silk upholstery, or shiny pillows on a fuzzy couch—add warmth and offer traction, so pillows don't slide off seats.
Context is everything! Think of the pillows in the room as a family. The pillow on a chair doesn't have to match the group on the sofa, but if it relates in some way—palette, style—the space feels more unified and polished.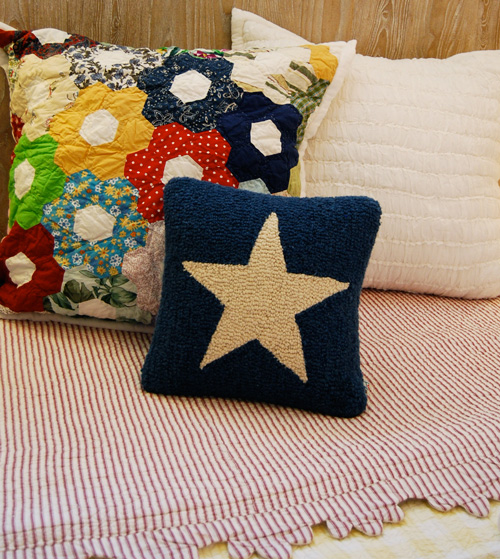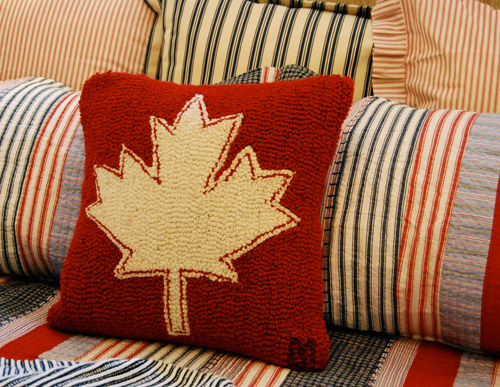 Should I Hire An Interior Designer
Are you ready to start freshening up your home or cottage but you are not really sure where to start? Ever wonder why a professionally decorated house looks so much better than an average house? When you hire an interior designer you are actually making an investment that will pay you back.
Life is busy – how much time would it take you to complete your project? With an interior designer, they will get things done.
What happens when you have a problem? An interior designer will know who to call and what to do when there is an electrical problem, a plumbing pipe in the middle of the room or any other issues discovered along the way.
An experienced interior designer can save time, money and provide the look you want. They are experts with colour, lighting, space planning and project management. Their product knowledge will help make all those difficult decisions easy.
How many different cans of paint have you tried, how many rolls of wallpaper have you purchased, were you surprised by the sofa fabric you picked when it arrived? When you work with an interior designer they will take the guesswork out and get it right without costly mistakes.
Home staging and updating your home increases its value and saleability.
Having an interior designer will reduce your stress!
Don't be penny wise and dollar foolish. Hire an interior designer.
Carpet Size
Does Size Really Matter?
Area rugs are made in standard and non-standard sizes and they can be rectangular, round, square, oval or long and narrow runners. The most common sizes are 3′ x 5′, 4′ x 6′, 5′ x 8′, 6′ x 9′, 8′ x 10′ and up. Choosing the correct size area rug depends on the dimensions of the space you want to cover.
Here are some hints on how to figure out what size rug you need.
If you are thinking rectangle, place a piece of paper where each of the corners will fall in the area you wish to cover. Measure the space and adjust the corners as needed to make the space larger or smaller given the standard rug sizes. You will prbably have to go up or down a few inches.
For a rug under a dining table and chairs, measure the table's length and width and add 48″ to each measurement. This will provide 24″ on all sides to allow space for the chairs, even when pulled away from the table.